27 February 2023- In an update to a story we've been following since the end of last week, modelling from the National Weather Service and other authorities seem to show the root cause the dirt and dust that accumulated across Tristate Area cars, roadways, windows, and anything else left out over night. The Berkeley County Sheriff's Department in West Virginia announced on Friday afternoon that they had been in contact with numerous state and local experts to come to the conclusion that the dust found had not, in fact, been from any environmental disaster (think East Palestine, Ohio) but rather a dust storm over the southern plains of the American Midwest.
The National Weather Service in Lubbock, Texas was tracking severe winds and gusts from across the southern plains since February 22nd, kicking a large amount of sediment, sand, and dirt up from the area. The area was huge, going from New Mexico, northern Texas, and Oklahoma. The gusts, which reached 60-70mph at times, reduced surface visibility to 1.5 miles or less at times. A large portion of the white particulate seems to have originated from White Sands National Park in New Mexico.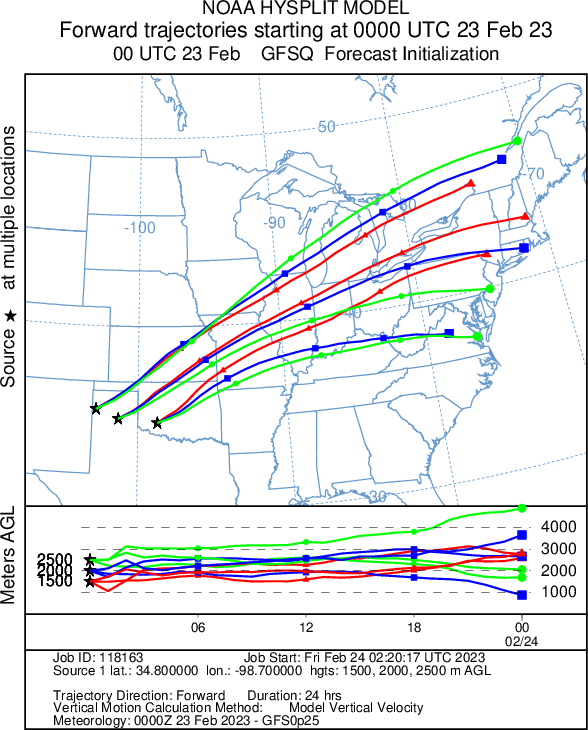 While much of the Great Lakes region, including Michigan, Ohio, and Western New York received a devastating ice storm, areas like Chambersburg were sitting at record high temperatures on Thursday and Friday, causing much of the dust to land unobstructed. Also helping the accumulation are the numerous mountains and valleys across the region, forcing a large portion of the particulate to drop here.